Cloudscape is proud to introduce it's latest book, Chicken Soup and Goji Berries, now available on the Cloudscape shop!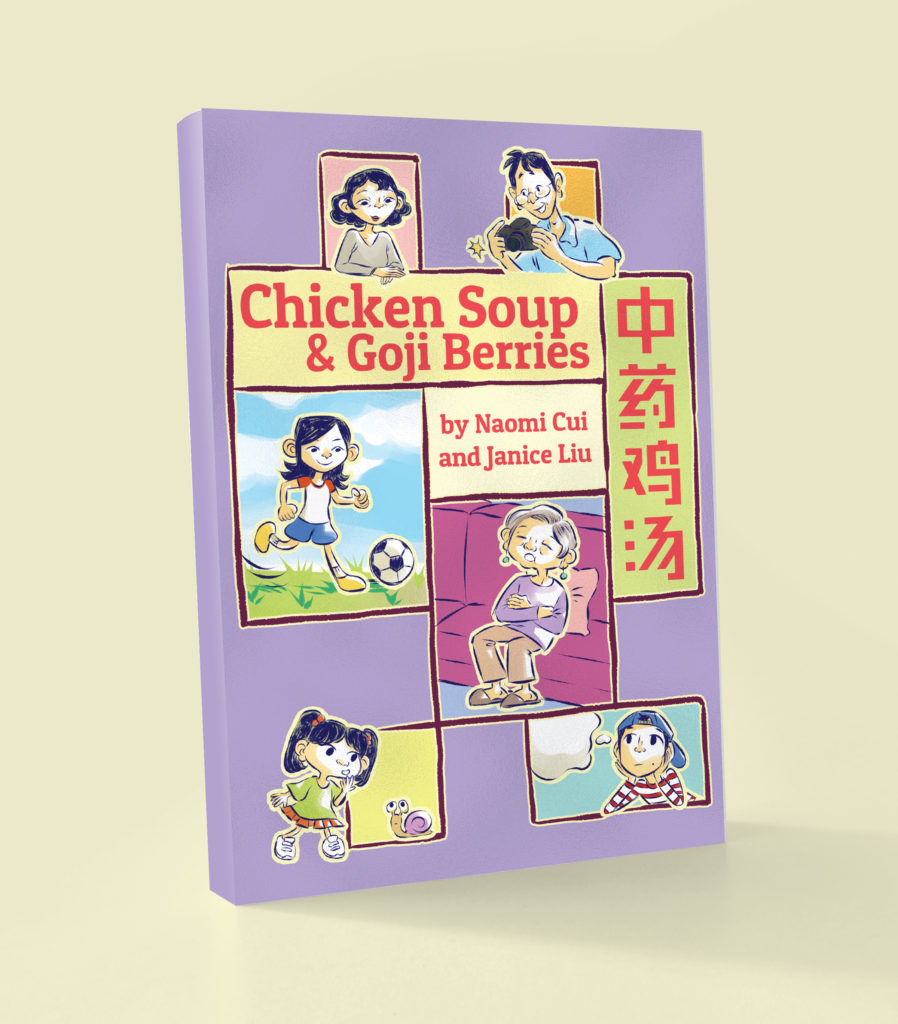 Chicken Soup and Goji Berries is a 98 page, bilingual graphic novel by Naomi Cui and Janice Liu. The comic seeks to explore the connections across languages, cultures, and generations that can exist within one Chinese-Canadian family.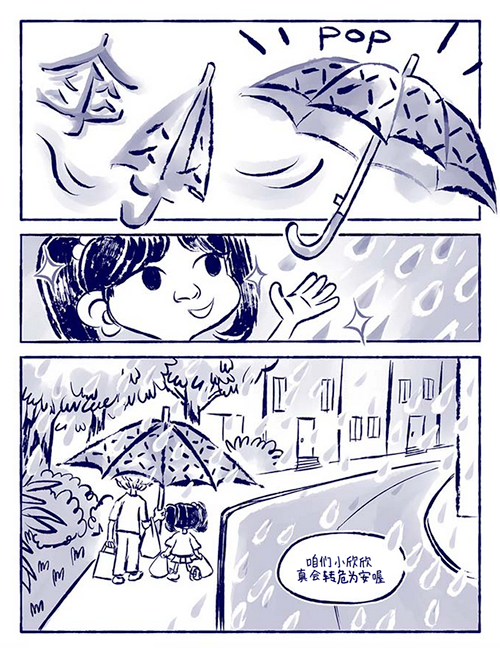 Utilizing some of the most unique tool sets available in the comics medium, the story code-switches fluidly between English and Chinese, while preserving understanding for readers of both languages.
Chicken Soup is a story about inter-generational relationships in a Chinese immigrant family, and the role of language and culture in these  relationships. Bilingualism is an important theme in the story. Many  immigrant families in Canada communicate to each other in a combination  of both English and their native language, and we've intentionally decided to show all the dialogue in whatever language the characters are actually speaking in. For example, Ethan might say something in English, and his father might reply in Chinese. This reflects the reality of our family lives, and we want to see this reflected more often in media.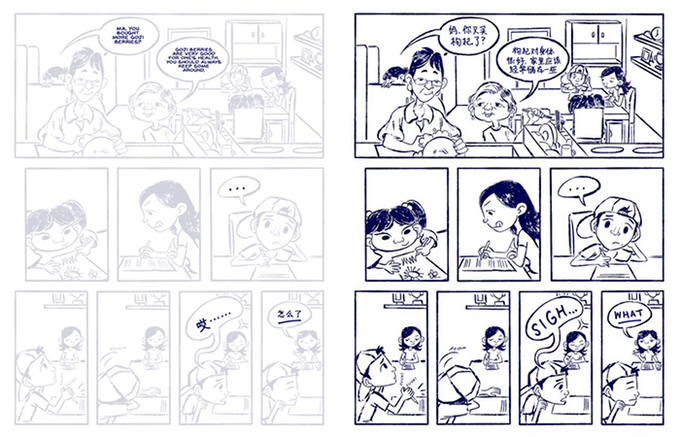 Chicken Soup and Goji Berries is a great read for English and Chinese speakers alike, and is recommended for kids and comics lovers of all ages.
---