Selecting My Story for Through the Labyrinths of the Mind
by Bevan Thomas
After I put together the general plan of Through the Labyrinths of the Mind, I had to figure out what my own story would be. I knew many people would be contributing memoirs, so I wanted to do something different. Something that would reflect my struggles with self-destructive depression in a way that would be unusual yet personal. I'd been getting really into Welsh folklore, exploring my own cultural heritage through various writing projects, and I remembered the legend of Geraint, one of King Arthur's knights. Geraint is forced to forsake his knightly lifestyle in order to run his family's kingdom. Being a knight is so fundamental to Geraint's identity that its loss plunges him into a deep depression. No one, not even Geraint's wife, can understand why he abandons his kingly duties, withdraws into himself, and eventually seeks to die.
Check out our Kickstarter Campaign Update to read the rest of this post.
Here's a page out of Bevan's comic, illustrated by Devin Rosychuk.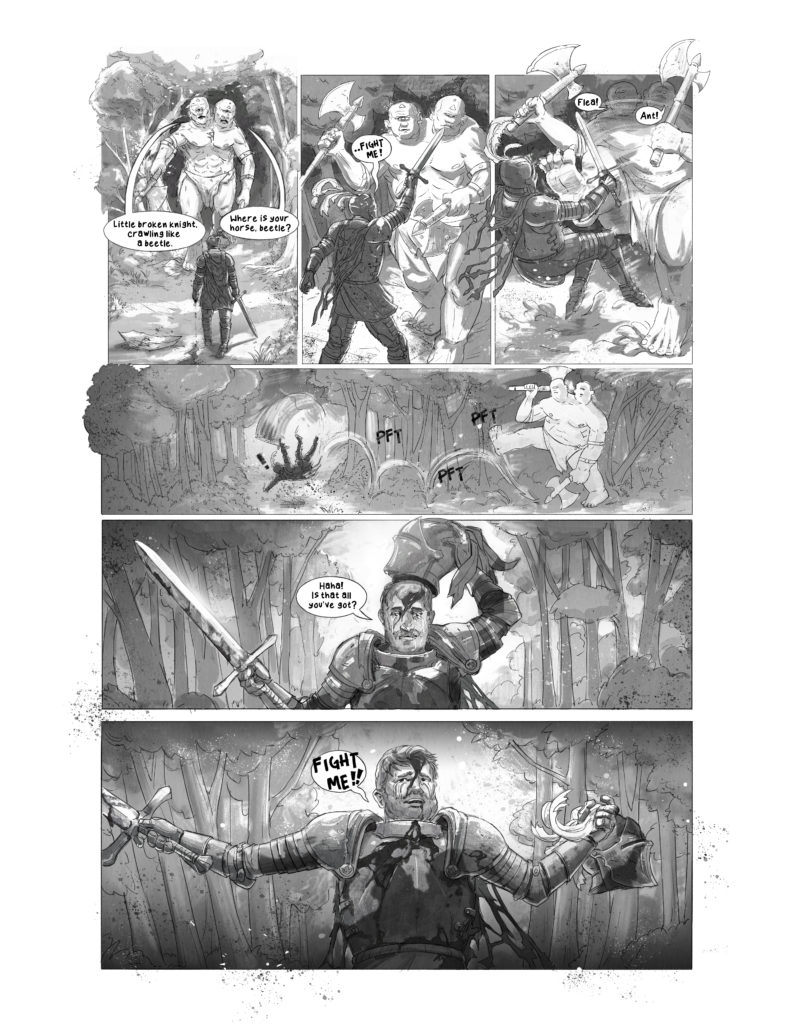 There's still time to support us on Kickstarter! Check out our page and consider a pledge to secure your copy of Through the Labyrinths of the Mind.