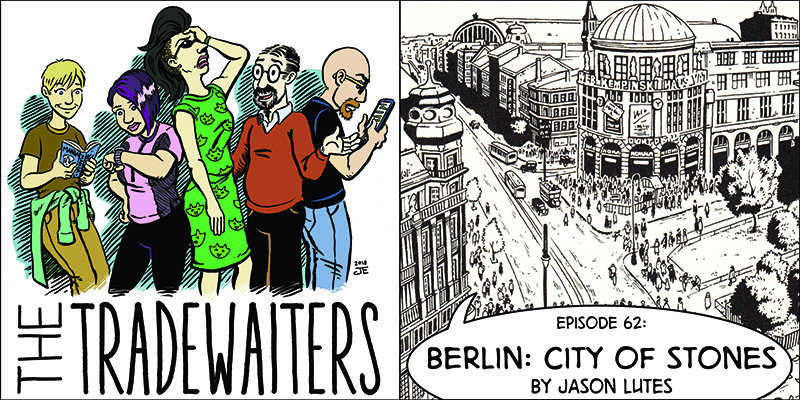 Looking for advice on how to survive 2019? Berlin: City of Stones by Jason Lutes may or may not be of any help, but it is a standout work of comics-making brilliance. Jeff, Jam, and Jon travel back in time to Jason Lutes' window on Weimar Germany in 1928 and watch as everything starts to fall apart. This is episode one of a two episode journey through the Berlin comics series.
Also mentioned in this episode:
Jar of Fools also by Jason Lutes
Finder by Carla Speed MacNeil
Castle Waiting by Linda Medley
Optic Nerve by Adrian Tomine
Love and Rockets by the Hernandez Brothers
Zot and The Sculptor by Scott McCloud
Waking Life directed by Richard Linklater
"A Lost Piece of Trans History" in the Paris Review by Matthew H. Birkhold
The Institut für Sexualwissenschaft
1st Legion of Utopia by James Davidge, Bob Prodor, & Nick Johnson
Homunculus by Joe Sparrow
and How to Do Nothing by Jenny Odell
You can find us at:
Jonathon Dalton
Jeff Ellis
and Jam
Music by Sleuth
Our next episode will be on Berlin: City of Smoke and Berlin: City of Light by Jason Lutes.
You can also follow the TradeWaiters on Tumblr, Soundcloud, Twitter, iTunes, Google Play, Stitcher, and Ko-Fi.
Podcast: Play in new window | Download (Duration: 1:00:00 — 54.9MB)
Subscribe: Google Podcasts | Email | RSS