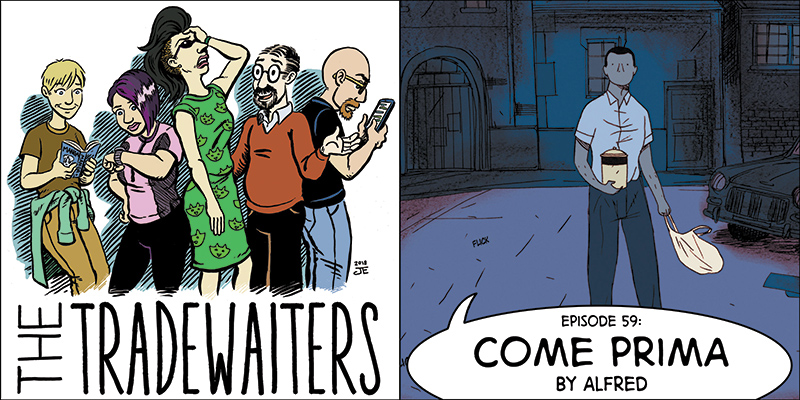 Join us on a road trip (through masculinity). Come Prima by Alfred is a story about two estranged brothers dealing with death, war, shame, and their own frailty. Jam, Jeff, and Jess finally get a chance to read some more bande dessinee, and it leads to a whole lot of big discussions.
Also mentioned in this episode:
Capitaine Fripouille also by Alfred
Dresden Codak by Aaron Diaz
Much the Miller's Son by Steve LeCouilliard
The Witching Hours edited by Hannah Myers
Chernobyl written by Craig Mazin
Pokemon: Detective Pikachu directed by Rob Letterman
Letters to an Absent Father by Mare Odomo
and Wander by Jam and Sfe R. Monster
You can find us at:
Jonathon Dalton
Jeff Ellis
Jam
and Jess Pollard
Music by Sleuth.
Our next episode will be Laid Waste by Julia Gfrorer.
You can also follow the TradeWaiters on Tumblr, Soundcloud, Twitter, iTunes, Google Play, Stitcher, and Ko-Fi.
Podcast: Play in new window | Download (Duration: 51:50 — 47.5MB)
Subscribe: Google Podcasts | Email | RSS