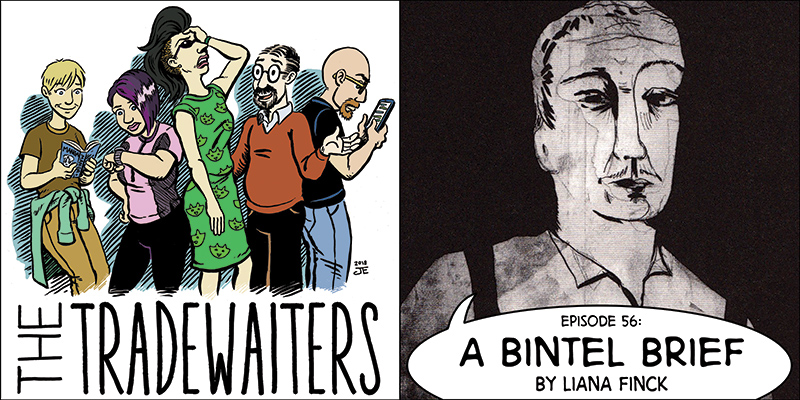 It's real-talk, 1906-style. For today's episode, Jam, Jon, Jeff, Jess, and Kaye read A Bintel Brief: Love and Longing in Old New York by Liana Finck. This unusual memoir takes the advice column from a hundred-year-old Yiddish newspaper and translates it into comics. It's a unique window into a bygone age, as well as a personal journey through the author's heritage. It sparked a lot of conversation amongst our group.
Also mentioned in this episode:
Passing For Human, also by Liana Finck
Death: the High Cost of Living by Neil Gaiman, Chris Bachalo, & Mark Buckingham
Little Women by Louisa May Alcott
The Odyssey by Homer
It's a Good Life If You Don't Weaken by Seth
A Million Little Pieces by James Frey
New York: Life in the Big City by Will Eisner
Which Lie Did I Tell? and The Princess Bride by William Goldman
Vincent by Barbara Stok
Maniac directed by Cary Joji Fukunaga
Chicken Soup and Goji Berries by Naomi Cui and Janice Liu, now on Kickstarter
and the Canadian Comics Wiki
And our own projects:
Phobos and Deimos by Jonathon Dalton
Crossroads by Jeff Ellis
Lunar Maladies by kgros
and Liquid Shell by Jess Pollard
Music by Sleuth.
Our next episode will be on Batwoman: Elegy by Greg Rucka and J.H. Williams III.
You can also follow the TradeWaiters on Tumblr, Soundcloud, Twitter, iTunes, Google Play, Stitcher, and Ko-Fi.
Podcast: Play in new window | Download (Duration: 54:47 — 50.2MB)
Subscribe: Google Podcasts | Email | RSS