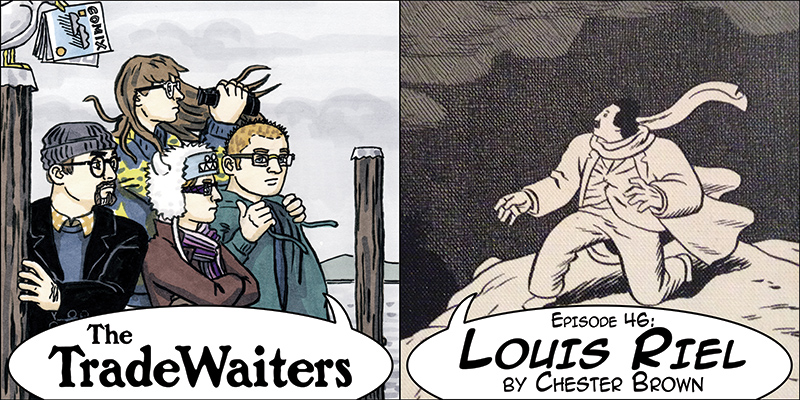 The TradeWaiters read Louis Riel by Chester Brown, which gave us a chance not only to meet our Cancon quota, but to dive deep into Canadian history, as well as a discussion on biography and the journalistic integrity of the author. Canadians can look forward to feeling nostalgic over Expos 86 and 67, while listeners from away can look forward to finding out just how interesting (and how grim) Canadian history can get.
Also mentioned in this episode:
Ed the Happy Clown, The Playboy, I Never Liked You, Paying for It, and Mary Wept Over the Feet of Jesus, all also by Chester Brown.
Canada House directed by Douglas Coupland
Canadian Heritage Minutes
It's a Good Life If You Don't Weaken by Seth
Little Orphan Annie by Harold Gray
Passchendale directed by Paul Gross
Sparks by Ian Boothby and Nina Matsumoto
Mare Internum by Dershing Helmer
The Amazing Life of Onion Jack by Joel Priddy
and Firebug by Johnnie Christmas
And our own projects:
Phobos and Deimos by Jonathon Dalton
Crossroads by Jeff Ellis
Lunar Maladies by kgros
and Jam's website
Music by Sleuth.
Our next episode will be on volumes one and two of Battle Angel Alita by Yukito Kishiro.
You can also follow the TradeWaiters on Tumblr, Soundcloud, Twitter, iTunes, Google Play, and Stitcher.
Podcast: Play in new window | Download (Duration: 56:52 — 52.1MB)