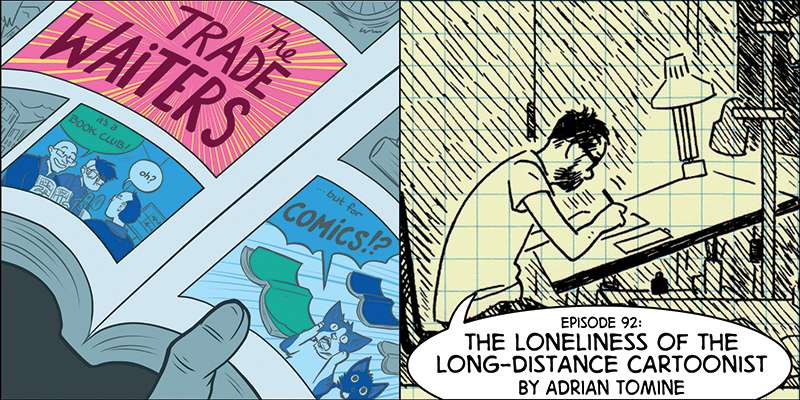 This week we read The Loneliness of the Long-Distance Cartoonist by Adrian Tomine, diving deep into the most negative parts of one cartoonist's psyche. We talk about the important place of "sad old man" comics in comics history, mumblecore, lonely book signings, and how cilantro salad is cringe (but only metaphorically). Also how important format is to the storytelling in this book.
Also mentioned in this episode:
Optic Nerve, Summer Blonde, Killing and Dying, and Scenes from an Impending Marriage all by Adrian Tomine
Death: The High Cost of Living by Neil Gaiman and Chris Bachalo
Naruto by Masashi Kishimoto
Gun Show by KC Green
Watchmen by Alan Moore and Dave Gibbons
Ghost World by Daniel Clowes
Our Dreams at Dusk by Yuhki Kamatani
Hokusai Manga by Katsushika Hokusai
Arrested Development created by Mitchell Hurwitz
Curb Your Enthusiasm created by Larry David
Peep Show created by Jesse Armstrong, Andrew O'Connor, & Sam Bain
The Office
Easy directed by Joe Swanburg
Iron Widow by Xiran Jay Zhao
and Spirited directed by Sean Anders
You can find us at:
Jonathon Dalton
Jam
and Jeff Ellis
Music by Sleuth
Our next episode will cover volumes 1&2 of Space Boy by Stephen McCranie.
You can also follow the TradeWaiters on Tumblr, Soundcloud, Apple Podcasts, Stitcher, Google Podcasts, Spotify, iHeart Radio, and Ko-Fi.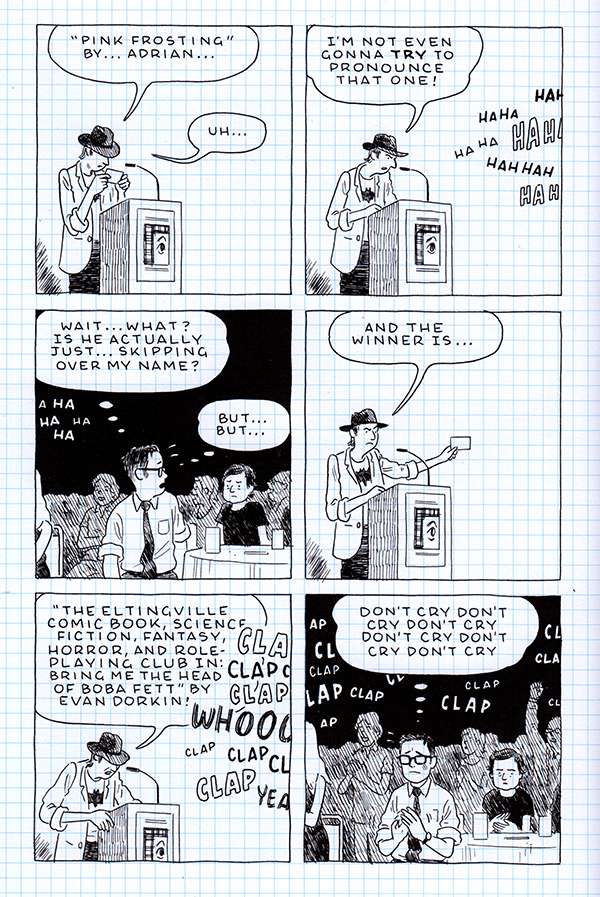 Podcast: Play in new window | Download (Duration: 1:06:51 — 61.3MB)
Subscribe: Google Podcasts | Email | RSS